Taking the Midlife Leap, One Step at a Time
NEXT SCHEDULED WORKSHOPS
September 29th & 30th, 2018 | Sacred Stream in Berkeley CA – Online Registration will Open July 2018
Program Description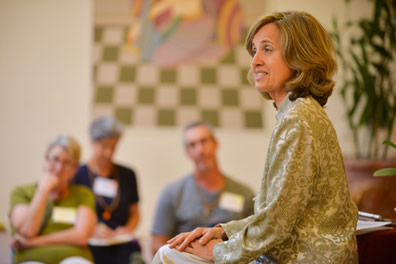 If you are between 40 and 65 years old, you are undoubtedly attempting to navigate the emotional, psychological and spiritual dimensions of your midlife passage. What makes this an experience unlike any other is that it requires the death of who you have known yourself to be and promises the birth of who you could possibly become.
Far too many people die in their fifties and are not buried until their eighties because they did not take the full journey possible at midlife. The whole point of midlife is to allow the construct of who you are and the life you have created to fail. It's not just an opportunity for a fresh start; it's a mandate for one.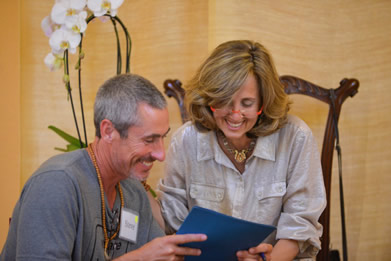 Midlife catches everyone unawares.
To know what the midlife passage
is about requires a guide,
someone who has made the journey
and knows the terrain.
In this workshop you can step beyond the coordinates of the known and discover how to:
treat midlife as an advanced spiritual undertaking
identify and navigate the necessary tasks of the four phases of the midlife transition
know when your spirit door opens and learn how to keep it open
recognize and respond to the law of reverse effect
pierce the membrane over your creativity
replace life's perishable substitutes for love with the real thing
navigate by desire, instinct and impulse
cultivate faith that when your new being is born, your new life will appear
become "full" of yourself, in the best possible way
"I am on my knees in gratitude for the depth of compassion and wisdom that you have provided through these midlife modules. Your work is soul food ~ for making peace with the first half of my life and authentically feeling that the best is yet to come. You are a rare and profound Guide. Thank you for opening my life to me!"
– Bonnie Grossman
"Taking the Midlife Leap has been one of the most enriching experiences of my life. The information, teaching stories, and tools not only gave me a new roadmap by which to make meaning of my life, it has and continues to enhance my experience of joy, self love, self care, and self acceptance."
– Martin Mazzanti
"I realized I wanted to connect with my soul some years ago; your course provides a road map."
– Leslie S.
"The material is not just inspirational at the level of insight and understanding; it also provides structures, strategies, and practices that allowed me to integrate and live those insights in my daily life.
– Nan Wishner, MA, C. Hom.